Welcome PHALTRANS!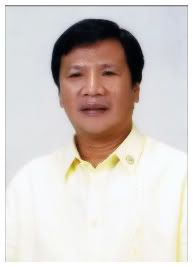 Let me convey my warm greetings to all members and other officers of the Philippine Association of Local Treasurers and Assessors (PHALTRA), Inc., the Presidents and Officers of the Affiliate Associations, the ever supportive BLGF family headed by our new Executive Director Salvador M. Del Castillo, the Regional Directors and all personnel of the Local Treasury and Assessment Services.
As we near the 80th year mark of the existence of our Association, I take great honor to the collective efforts exemplified by our colleagues in two of the core offices of the Local Government Units for making this marvelous feat possible. For the years ahead let me call on everyone again for the continuing effort to unite and to work hand in hand in the realization of our Association's goals and objectives.
Now with PHALTRA attaining stability, yours truly and the united Board of Directors can assure you of a more responsive Association that is attuned to the plight of its members and with responsible actions aimed only at the inevitable betterment of the Association and its members.

Mabuhay po tayong lahat!

Nestor P. Quiambao
Provincial Assessor of Pangasinan