Welcome PHALTRANS!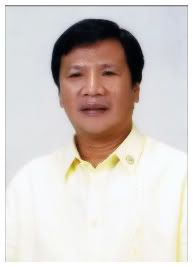 My warmest greetings to all my fellow Assessors and Treasurers in the service in the event of our 81st Annual Convention and Seminar Workshop.
Our theme "The Assessor and the Treasurer: Exemplary Fiscal Managers of the Nation" greatly highlights our indispensable role as being the forerunners of our nation's growth through our exemplary revenue raising strategies and sound fiscal management practices in our respective LGUs.
Through this annual gathering, I hope that this will be an avenue for us to renew our bonds with our colleagues, share our best practices and rekindle our fervor towards our sworn duties in the Assessment and Treasury Services for the betterment of not only within our LGUs but towards the National Government.
Again, my sincerest and deep-seated gratitude for the continuous and untiring support you have extended to PHALTRA. May we continue to work hand in hand for the attainment of our Association's goals and aspirations.
The Philippine Association of Local Treasurers and Assessors (PHALTRA) together with yours truly and the Board of Directors will always remain as your ever ready partner in support to your endeavors towards the betterment of the Treasury and Assessment Services.

Maraming Salamat Po, Mabuhay and More Power!

Nestor P. Quiambao
Provincial Assessor of Pangasinan